Faster Social Media Engagement with Templates in Photoshop
Repetitive tasks can be boring, but they can also lead to inconsistencies and errors, especially when we don't do the task regularly.
This month's column in Photoshop User gives you some tips on creating Templates that you can easily reuse as needed when you have a task that demands consistency. While I generally only use templates to get consistent image dimensions, you can easily expand the tools for all kinds of important elements. To the right, you see that I have created some templates that include overlays that get applied when I export images for social media.
There are lots of ways to use this same basic technique for watermarking, creating web animations and effects, and to create branded marketing assets that are easy to update, maintain, and share.
Part of the secret sauce to making templates work is to keep them easy to access. Place your templates into a custom Library for organization and availability!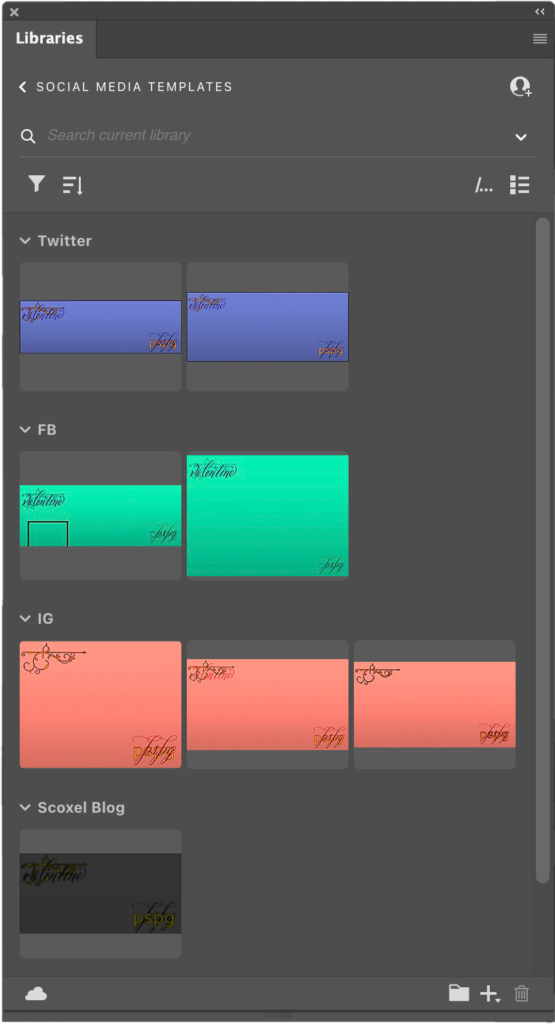 What other uses do you have for templates? In the past I've used them to create tags and text overlays for exporting to product sheets, headshot proofs, and catalog samples.
Want to read the full article for free? Click the button below! It will take you to Photoshop User Magazine online. Sign up for free to access this and more premium content.
The Hidden Power of Photoshop Can Be Yours
My latest book uncovers the secrets behind popular techniques while adding a few new tricks to your powers. Pick up a copy today, and don't forget your secret identity!