Hi there! It's great to have you here. Are we at a conference together? Then get in touch 🙂
The fastest way to contact me is by text. Using your phone, tap here and your default SMS app will launch. Just add your name and send me a note. Great for last minute plans!
You can also call me directly: 505-750-7495
Not in a rush? Use the social media links above.
If you're at Adobe MAX, stop by the Adobe Press bookstore and pick up a copy of my latest book. It will be 20% during the conference. Or grab an eBook from Adobepress.com and get the same discount!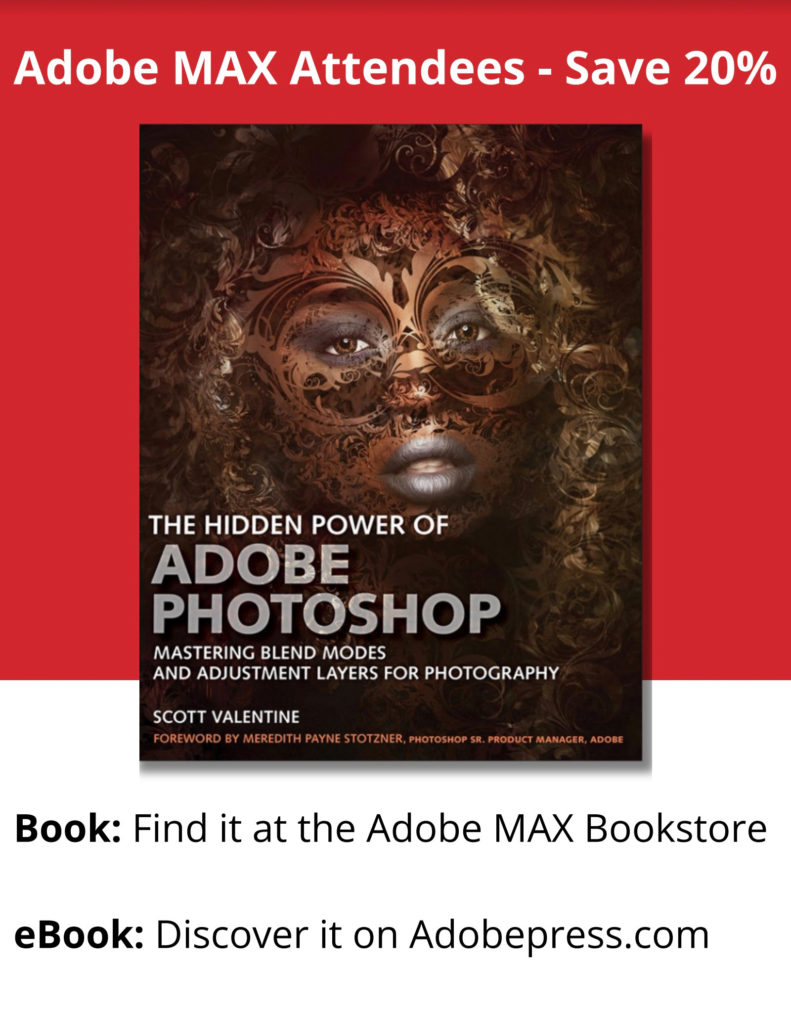 Who am I and why do you care?
I'm Scott Valentine, a digital artist, photographer, and Photoshop educator. You can read more on my About page, but chances are you got here by scanning a QR code and you're just curious for the down-low.
Here are some options on how you can connect with me and see my work. Feel free to:
Click on the header image to go to the main page where you can find updates on my latest articles in Photoshop User magazine.
Microfogger (Adobe MAX)
If you saw me with the the Vosentech Microfogger, here's where you can get more information about this schweet little dynamo. I'll have it with me throughout MAX, just ask for a demo!